Andreas Pless, a talented student.
12th of October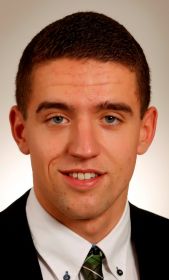 Our colleague and talented intern Andreas Pless, has been selected for a special education program. A total of 33 students from across Denmark are just beginning in the specific module for talented students in trade and freight forwarding education, at Mommark Trade Boarding School. A talented student is a student who has the potential to master his or her field of work and develop further. The typical characteristics are that the students are committed to their work, quality-conscious in their work, have the desire and opportunity to make an extra effort, interested in learning new things and be diligent.

This education has special professional focus on "Supply Chain Management", for example the optimization of the supply and value chain. Classes are held at an expert level and should lead to the accomplishment of an academic specialization in the design of the supply chain at tactical and strategic levels. The students will be working with different theories, methods and tools in this subject area, including participation in company visits and get inspired by professional presentations from various external teachers.