Our products
As a diversified fishing group we deliver a wide range of different seafood products from our global network. We herewith like to give you a snapshot of our potentials, this list is comprehensive but not exhaustive. See the categories above for the range of species we can deliver from our network.
Product forms
Our global network of fishing companies and external suppliers means we can offer our customers a certainty of supply, volume, price and quality. Due to our strong supply chain, we can guarantee the needs of our clients to every detail; whether it's a frozen-at-sea fish block, surimi base block, a fish fillet or the highest quality IQF portions and loins. Ranging from Whitefish to Pelagic, from Flatfish to Squid, our selection is wide, but feel free to contact us for any information or enquiries.
Surimi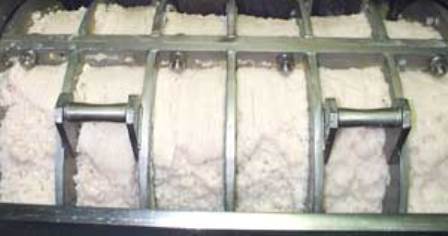 A wide variety of natural wild fish species are used to make surimi base, such as Alaska Pollock, Southern- and Northern Blue Whiting, Hoki, Pacific Whiting, Threadfin Bream (Itoyori), Lizard Fish (Eso), Croaker (Guchi) and Big Eye Snapper (Kinmedai).
Our group is leader in the global surimi category – disposing of integrated supply including own resources, processing facilities, R&D, manufacturing, marketing and sales. Being a member of the Nissui group, we have access to a vast network of experience and supply, in order to provide all of our surimi partners with the best possible support in their daily operations.
The JPK surimi team is formed by Beatrice Holm, Lisa von Lillienskjold and Martijn van Broekhoven.
Fillets & Portions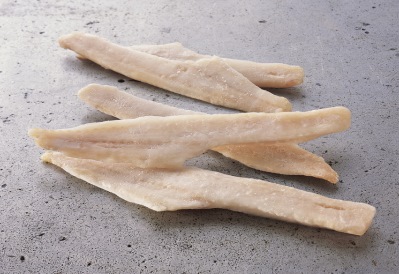 We produce a steady supply of fillets and portions from a wide variety of species, including: Alaska Pollock, Hoki, Cod, Blue Whiting, Saithe, Hake, Silver Warehou, Smooth Oreo Dory, Black Oreo Dory, NZ Sole, Yellowfin Sole, Dab, Rock Sole.These species are available in various forms, ranging from interleaved Frozen-at-Sea, IQF twice-frozen and portions or loins. For our tailor made twice-frozen products, we utilize our Chinese QC & QA office, providing us with extra flexibility to design products that specifically meet your requirements.
Fish blocks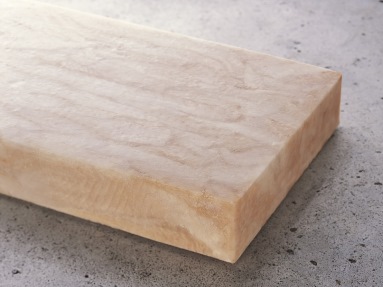 Fish blocks are a central product group within our range, allowing us to serve customers who are involved in processing seafood products for final consumers. Full fillet, Loin-less, Bits & Pieces and Mince blocks combined with the wide range of species we have available, makes the JPK fish block range one of the most comprehensive in the world. The range is spread over a multitude of species, with the main ones being Alaska Pollack, Hoki, Hake and Southern Blue Whiting. We have different qualities available ranging from Frozen-at-Sea, single-frozen on land and twice-frozen production.
H&G and HGT products
We sell a large variety of headed & gutted (H&G) and headed, gutted and tail off (HGT) fish, also known as 'Dressed Fish' (Eviscerated fish with head and tail removed). These types of products are generally sold as block-frozen or interleaved and with some high value species as IQF/IWP. The typical species we offer as H&G or HGT are: Alaska Pollack, Hoki, Southern Blue Whiting, Hake, Mackerel, Jack Mackerel, Cod, Squid, Nototenia & Ling.