J.P. Klausen supplies 100% MSC certified products in the Benelux.
12th of March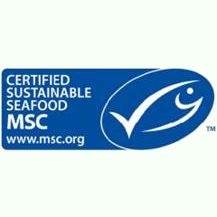 Sustainability is a key element in our business. JPK believes in fish as the best source of protein for current and future generations and we have been supporting our customers and suppliers with seafood sustainability development ever since the early days. It is a journey we embarked on, together with growing number of supporters. Today more fisheries are MSC certified, RFM or in other sustainability development programs. As part of a global network of fishing, we are proud to be able to supply the widest range of MSC harvested fish from different resources. JPK reports an increasing share of its sales to be MSC certified, for example 100% of our sales in the Benelux are MSC certified seafood. The products supplied by JPK are Alaska Pollock, Hake, NZ Hoki and Flatfish.
We thank our business partners for making this happen together.